Little Caesars Arena | Detroit, Michigan
On June 7, 2023, Paramore will return to the Little Caesars Arena with support from Bloc Party and Genesis Owusu to perform new material from their forthcoming album and continue their world tour. Get your tickets today for the first live performance of the new album, This Is Why, due out on February 10, 2023. There hasn't been new music from the alt-rock punks Paramore in almost six years, but their upcoming album sounds like it will be a great throwback to the pop-punk and emo sounds of the early 2000s.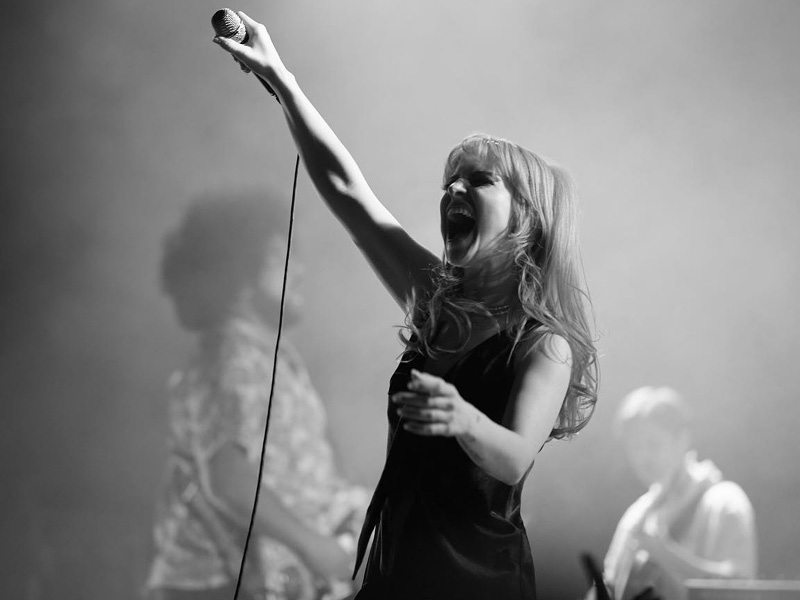 Emo Pop-Punk trio Paramore consists of lead vocalist Hayley Williams, guitarist Taylor York, and drummer Zac Farro. The band was formed in 2004 in the small town of Franklin, in the state of Tennessee. After Laughter, the band's most recent album, was released a lifetime ago, in the year 2018, and produced the singles "Hard Times" and "Rose-Coloured Boy" after that tour, the band went on a temporary hiatus as Williams released the two solo albums, Petals for Armor, in 2020 and Flowers for Vases / Descansos, in 2021.
In talking about the writing for, This Is Why. "I look at the internet, the news, and it feels like [we're in] Lord of the Flies," says Williams. "When I was writing the lyrics, I was like, this social experiment – the internet – has been going wrong since day one. It exposes and exploits the general population's blatant disregard for nuance. Some days I feel so over it, almost to the point of apathy," says Williams, "but that's the struggle – that you have to fight."
For the first time in the band's more than 15 years of charting on Billboard's rock radio charts, Paramore is at the top. The band's next album has its first hit with "This Is Why," which has topped the Alternative Airplay chart.