Little Caesars Arena | Detroit, Michigan
Guess who's back? Yup, that's right, Blink 182 is back. Everybody knows that the original is always the best, and that's what Blink 182 is bringing you. All three band members, Tom, Mark and Travis will be performing live at the Little Caesars Arena on Tuesday, May 9th 2023. Armed with new material and all the old classics, the band is going to bring fans one of the best shows ever. It's not something to be missed, so what are you waiting for? Buy the tickets right now and be ready to experience the brilliance that is Blink 182.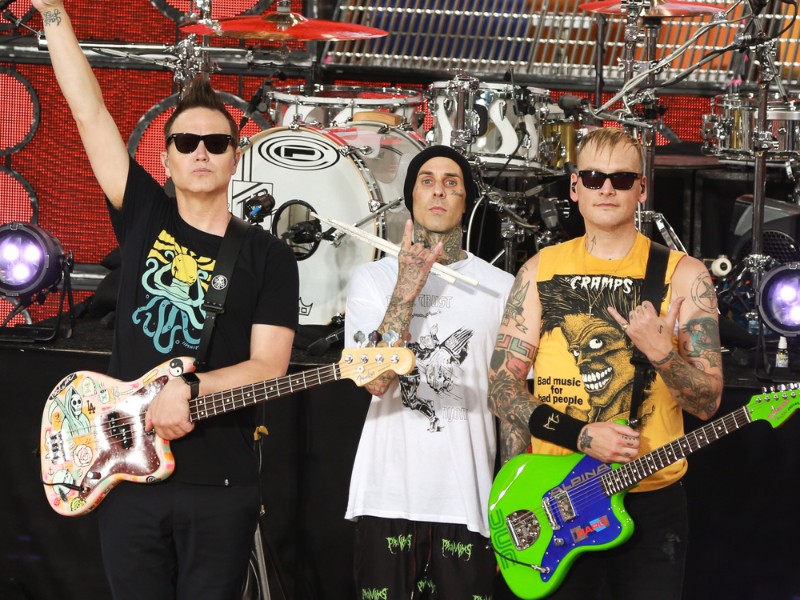 From their inception in the early 1990s, Blink 182 have enjoyed huge success. From platinum hits to TV shows, the band has done it all, yet they still remain relatable. Why? Well, they've not taken themselves seriously ever. They stay grounded and that's what makes them so special. Now the band have returned with all three original members to bring a World Tour of magical proportions.
The band have sold over 50 million copies to adoring fans all over the world with a sound that can only be described as fast-paced, punk and edgy. Their lyrics are fun and deal with real life from adolescent drama, relationships to immaturity.
Their first break through album was Enema of the State which launched them into stardom and now with 9 studio albums under their belts, the band is working on their 10th. The first single is called Edging and brings back all those ingredients that made the band successful in the first place.
This concert is going to be one to remember, so don't miss out. Tickets are on sale right now!