Little Caesars Arena Seating Chart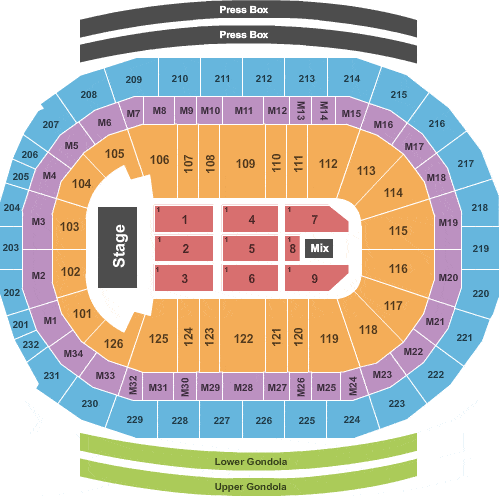 HOK, the venue's designers, cited The Bell Centre in Montreal as a main influence of the building's architecture, which has been described as "revolutionary," by Christopher Ilitch, with the potential for influencing the designs of other arenas around the world. The arena has a maximum capacity of 20,491 patrons for basketballs, with options to reduce for basketball or other events. Built as a bowl, the venue is 8 stories high, with its lowest floor 40 feet below street level.
Guests may not change their pre-assigned seats on the day of a show or game. When looking towards the playing surface, all seats are numbered in a clockwise pattern. Seat 1 is the first seat at the right end of the row. Seating is clearly laid out and intuitive, but if you experience any difficulty, please find a member of staff who will be only too happy to help guide you to the correct seat.
Want to purchase tickets and reserve your seat?
To find out more about the tickets we offer, view the Little Caesars Arena tickets page.
To see upcoming events and purchase your ticket, please view the Little Caesars Arena events listing.