Little Caesars Arena | Detroit, Michigan
Madonna, the undisputed queen of pop, has once again proven her dominance in the live performance setting, and you can expect to have nothing but the BEST time ever. This, her 12th concert tour, is appropriately titled "The Celebration Tour," as it will feature her greatest hits from the past four decades. Music fans of all stripes should GET on this once-in-a-lifetime opportunity very fast to see her perform at the Little Caesars Arena on Saturday, August 5, 2023, and celebrate with some of the artist's most devoted fans. Expect to be blown away when she brings all that makes her great live on stage. Tickets to this concert are selling out faster than anyone could have predicted, so if you want one—and you definitely do—you should get them as soon as possible. You are about to have the best time of your life, so get ready!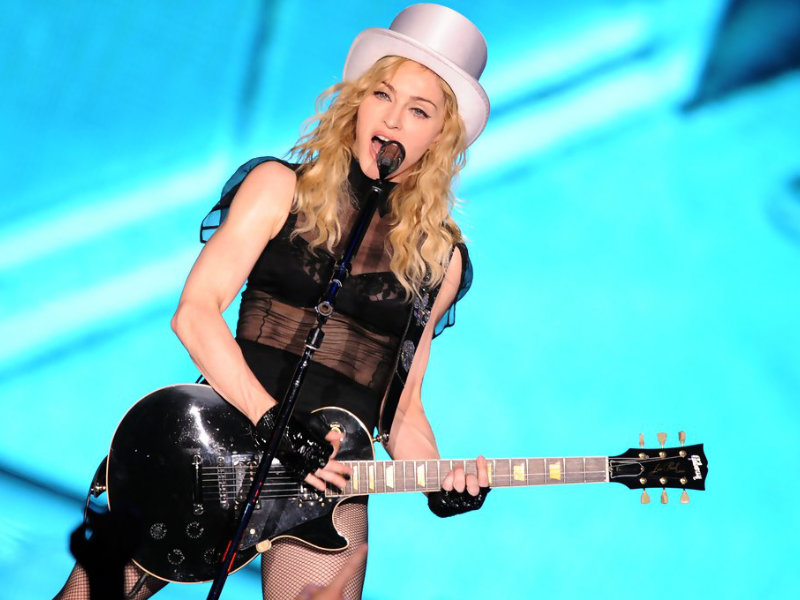 The fact that Madonna was able to experience such a remarkable journey from being nobody to being relevant even today has thrilled her legion of devoted followers. She started in dance school for two years before deciding to leave for New York and pursue other opportunities. There, she tried to launch a dance career, but fate had other ideas. As a dancer, she often mingled with many musicians, figured things out as she went along, built up her self-confidence, and eventually had a successful career in music.
Fans and the media alike are enamored with her incredible, one-of-a-kind sense of style, which she exhibits in everything from her wardrobe and dance moves to her thought processes and visual imagery to her incredible singing voice.
Everyone admires her because she always sees new opportunities for improvement. Unlike many other artists who fade away after a brief period of success, Madonna is always planning her next move and putting in long hours to do so.
Because of her laser-like focus, she always gives stellar performances. With hits like "Like a Virgin," "Into the Groove," "Justify My Love," "Music," and "Vogue" in her discography, you can expect to have a great time.
Tickets are expected to go quickly due to the rarity of the event. Happily, we still have a supply on hand for you to purchase. Click the "Get Tickets" button and follow the on-screen instructions to purchase yours. Really, it's just that easy, and seeing a true cultural landmark in person is something you must do more than once in your lifetime.